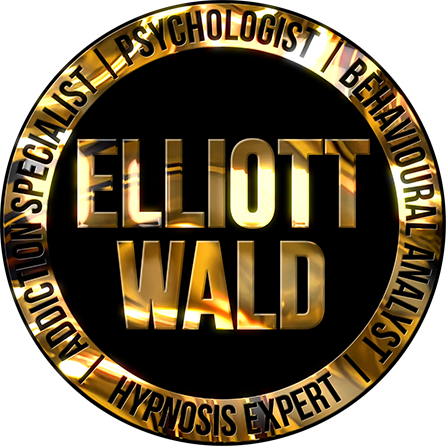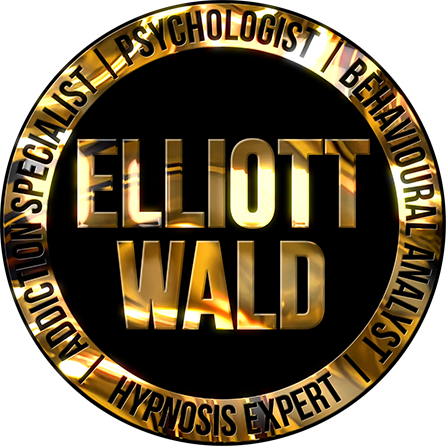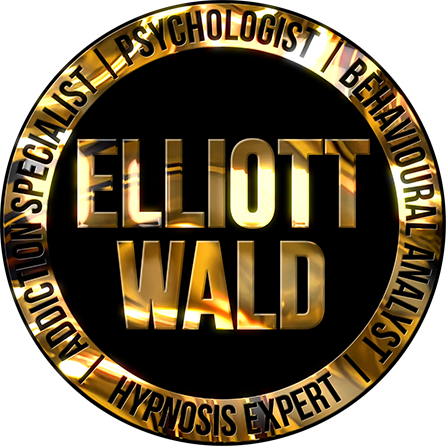 ARE YOU STRUGGLING WITH ADDICTION? HAS YOUR HABBIT SPIRALLED OUT OF CONTROL? IS IT CONTROLLING YOUR LIFE? HAVE YOU TRIED TO STOP ONLY TO FIND AFTER A FEW DAYS OR WEEKS YOU'RE BACK USING?
Elliott Wald is a world-renowned leading expert in helping people just like you break the cycle of addiction. With over 27 years of professional experience, he has successfully helped thousands of people with a proven track record of successfully helping clients who use varying amounts of cocaine, from 2-3 grams on a weekend to those who use 3 grams every other day, as well as binge users and those who use cocaine in varying quantities every day.
In addition to being a published author and appearing on multiple TV shows as well as numerous newspaper and magazine publications, his TikTok channel has also garnered over 50 million views. Elliott has also been an 'expert guest' on multiple podcasts talking about cocaine addiction.
SAY GOODBYE TO YOUR COCAINE ADDICTION AND BREAK THE HABIT WITH THE MOST ADVANCED CUTTING-EDGE, TWENTY-FIRST CENTURY PSYCHOLOGICAL STRATEGIES AVAILABLE
NOBODY PLANS TO BECOME ADDICTED TO COCAINE
It starts off slow, one thing leads to another and before you know it…
Boom… It's becomes a habit.
However, YOU can plan to quit the cocaine habit and I can help you to –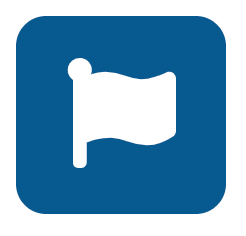 Address your individual Cocaine use triggers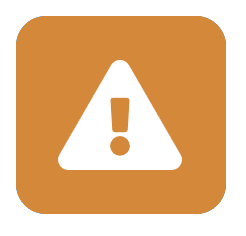 Stop the desire to use Cocaine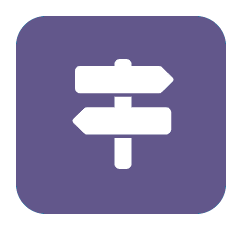 Overcome the obsessional thoughts, cravings and compulsive behavior which leads to purchasing Cocaine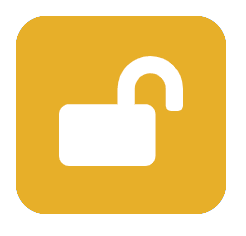 Break your core limiting beliefs and rationalizations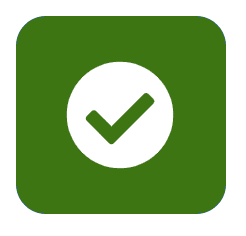 Kick your Cocaine habit by changing the identity you created with the drug
Cocaine addiction stems from the intense pleasure that the drug provides. By artificially stimulating the reward centre or pleasure areas of the brain, it creates a temporary sense of euphoria without providing any real benefits to the body. This leads to a decrease in the value of natural rewards and an increased desire for the drug.
Initially, the addiction starts on a physical level, but it eventually affects the person psychologically.
Continued use of Cocaine leads to increased tolerance, which can result in a need for higher amounts of the drug to achieve the same pleasurable effects. What might start as occasional use during social situations or evenings out can soon progress to a once-a-week habit, and eventually escalate to daily use. Don't let Cocaine control your life – seek help from a trusted expert like Elliott Wald to break the cycle of addiction.
DESIGNED TO BREAK THE COCAINE ADDICTION AND BREAK THE COCAINE HABIT.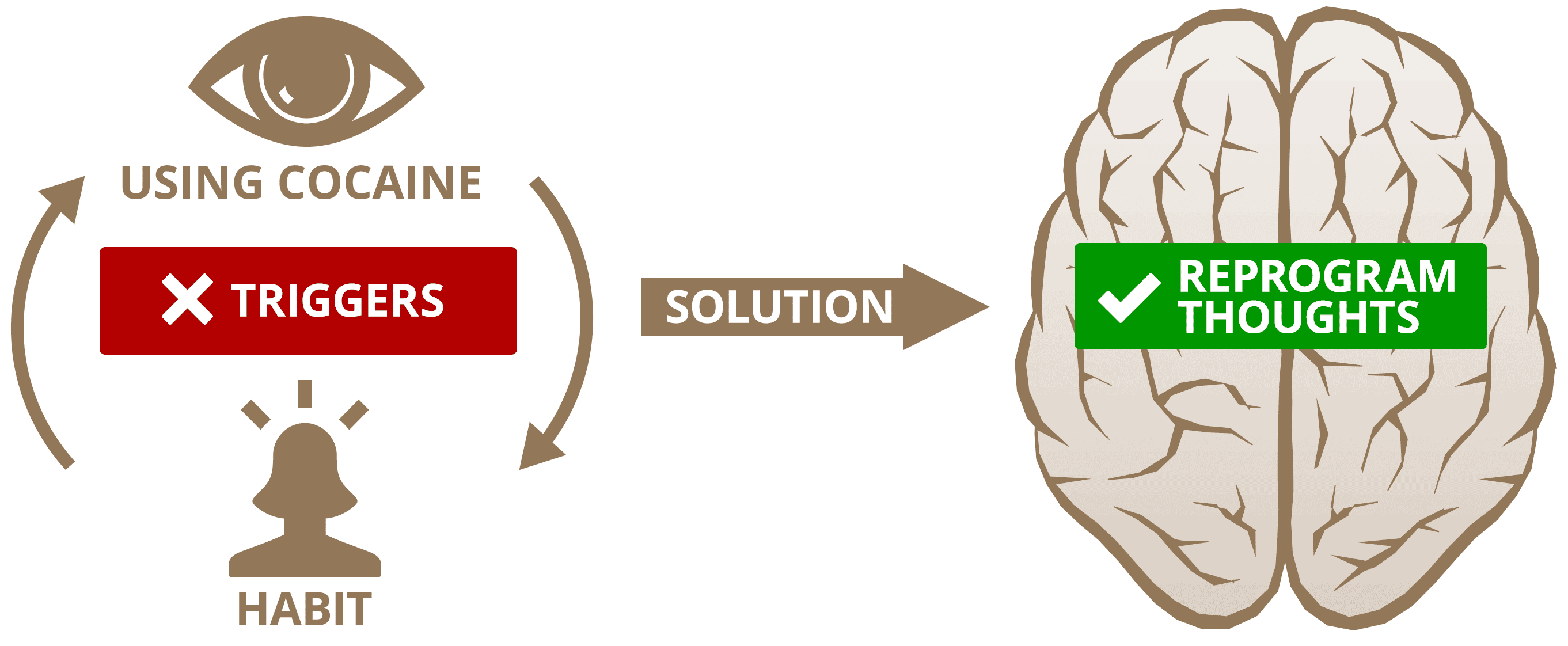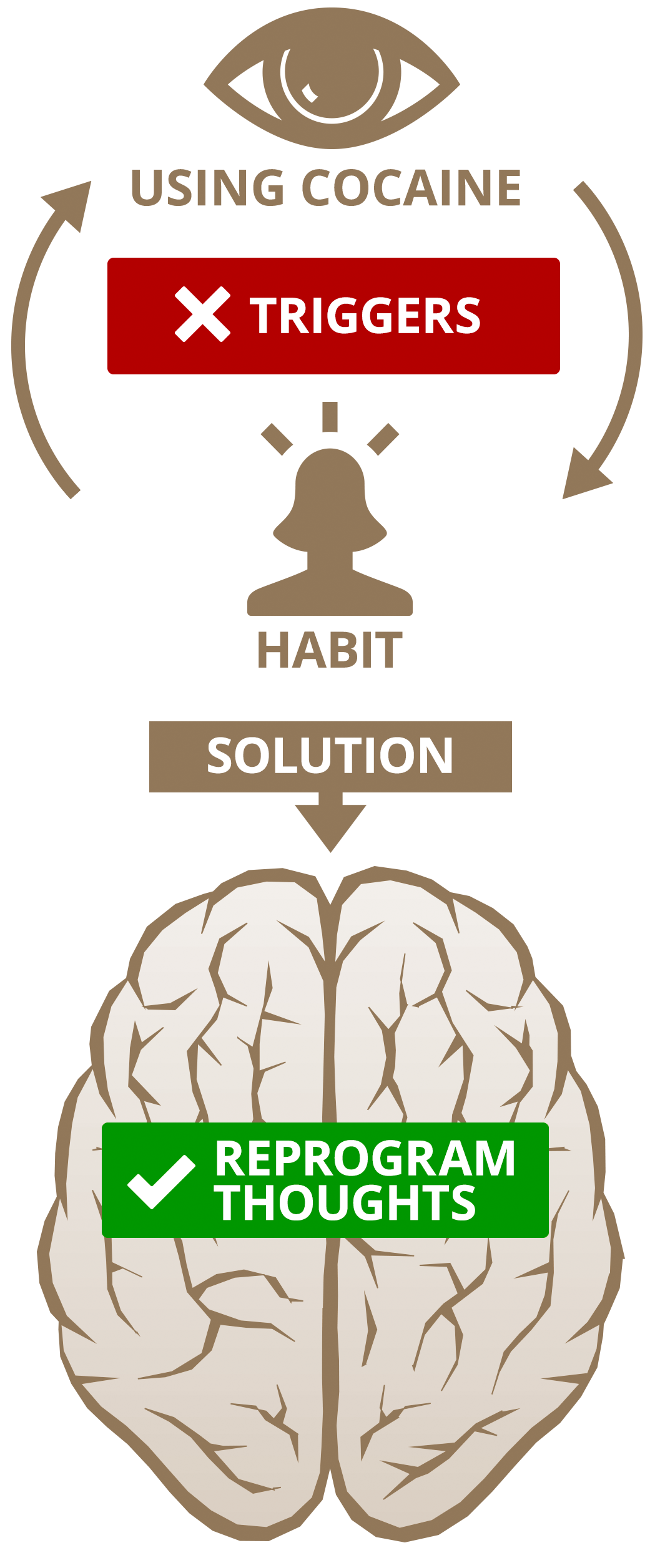 The allure of cocaine addiction lies in the anticipation of using it, even when the user no longer desires it. The thrill of obtaining the drug and the belief that this time it will be different keeps the user trapped in a cycle of addiction. Often, the pleasure derived from the thought of using cocaine outweighs the actual high, perpetuating the cycle of seeking pleasure.
Elliott Wald has studied a variety of psychologies, including hypnosis, linguistics, Psychoneuroimmunology, psycho dynamic therapy, and others. By blending various techniques, he has developed one of the most effective approaches to help his clients break free from addiction. Unlike other methods that use a single form of psychology, Wald's approach draws on the components that work from many psychologies. Furthermore, as a former addict himself, he has the unique ability to empathize with his clients and understand their addiction mindset. Don't let addiction control your life – get in touch with Elliott Wald for proven and comprehensive addiction treatment.
THE UK'S MOST IN DEMAND HYPNOSIS EXPERT
Elliott Wald D.C.H., M.S.C NLP is an expert in the field of Hypnotherapy and one of the world's most experienced Hypnotists on the subject of cocaine addiction with proven results. Successfully helping clients to quit, for over 27 years.
Elliott is the only Hypnotherapist in the UK 'ever' to appear live on ITV This Morning Show, starring in a one week special. He has helped over one hundred thousand people. His YouTube videos have been seen by over a quarter of a million people and over four million people have watched him on National TV, demonstrating his exceptional skills and extraordinary results.
| | |
| --- | --- |
| 100,000+ |   People Helped |
| 626,000+ |   YouTube Views |
| 4,000,000+ |   TV Viewers |
| 77,700,000+ |   TikTok Viewers |
| | |
| --- | --- |
| 100,000+ |   People Helped |
| 626,000+ |   YouTube Views |
| 4,000,000+ |   TV Viewers |
| 77,700,000+ |   TikTok Viewers |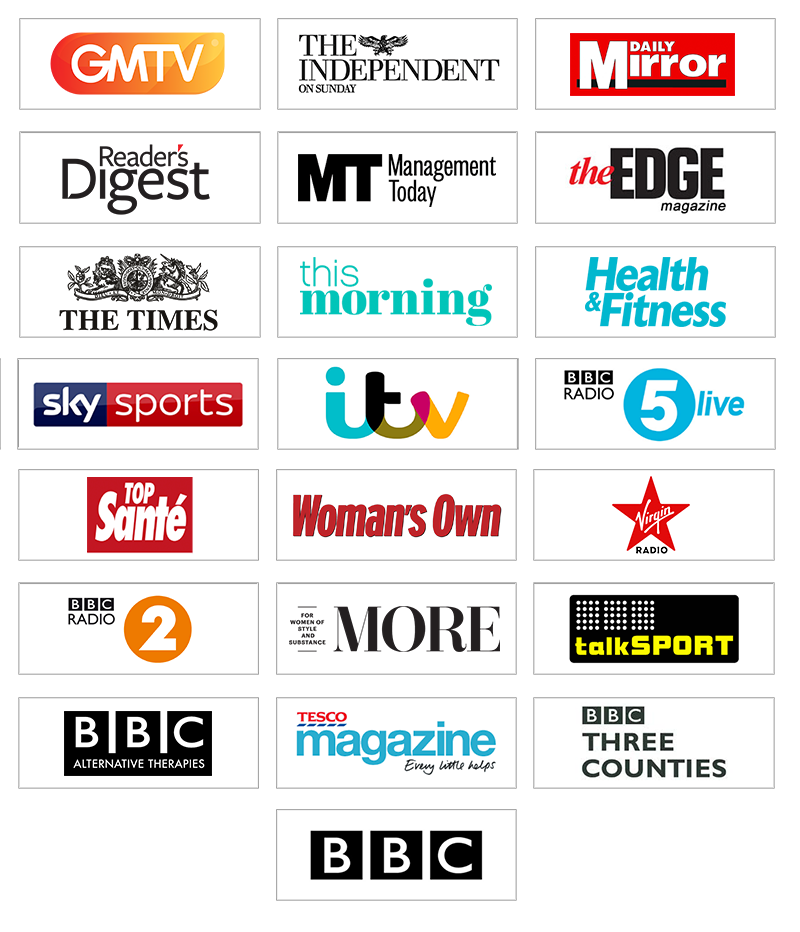 REVIEWS – TRUSTED, PROVEN RESULTS 
"I walked into that room the first time I was to meet Elliot a man I no longer recognise, head down , in despair, nothing to look forward to even with having a family with two children as I was suffocated by a drug called cocaine.

I don't have enough words in me to tell you how special this man is to me, how much this guy changed my life, gave me back everything I had lost, my life was in turmoil, affecting my business and everything I touched, mentally, physically and financially. Strait talking, to the point, no messing is his style. It was almost effortless to sit in his company and just be honest to someone I've just met for the first time in over 5 years.

Nearly a year on I'm sitting here a different person, I have hope again, I have ambitions again, I want to be better every day but most importantly I'm a father again I'm a partner again, I'm a son and I'm clean again.

I just feel like I'm the luckiest guy in the world to have been fortunate enough to have found Elliot, I have recommended him to my friends and family, and know that they feel lucky too."
REVIEWS
TRUSTED, PROVEN RESULTS

"I walked into that room the first time I was to meet Elliot a man I no longer recognise, head down , in despair, nothing to look forward to even with having a family with two children as I was suffocated by a drug called cocaine.

I don't have enough words in me to tell you how special this man is to me, how much this guy changed my life, gave me back everything I had lost, my life was in turmoil, affecting my business and everything I touched, mentally, physically and financially. Strait talking, to the point, no messing is his style. It was almost effortless to sit in his company and just be honest to someone I've just met for the first time in over 5 years.

Nearly a year on I'm sitting here a different person, I have hope again, I have ambitions again, I want to be better every day but most importantly I'm a father again I'm a partner again, I'm a son and I'm clean again.

I just feel like I'm the luckiest guy in the world to have been fortunate enough to have found Elliot, I have recommended him to my friends and family, and know that they feel lucky too."