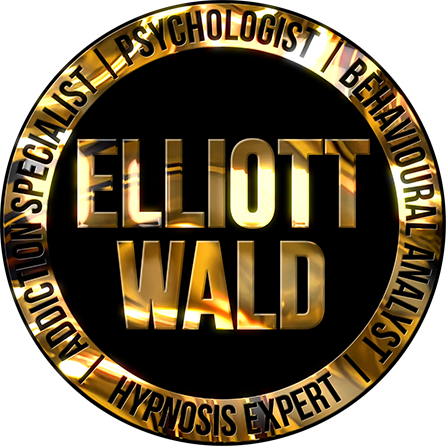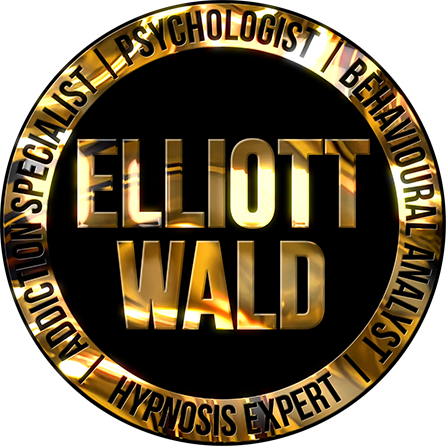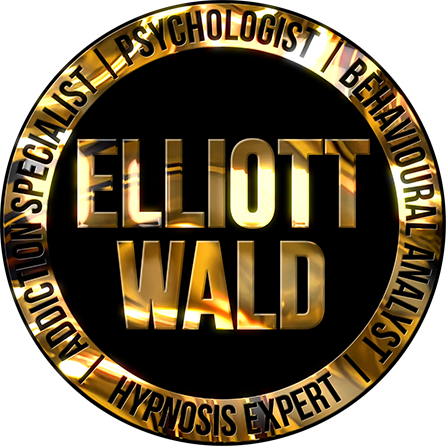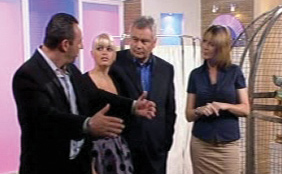 EAMONN HOLMES
"Elliott, I want your business card."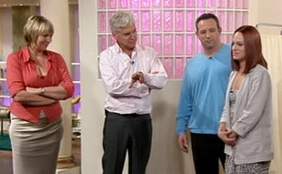 FERN BRITTON
"Elliott, you're a miracle worker."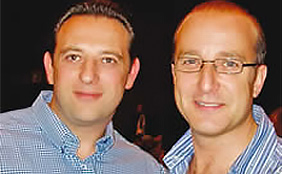 PAUL MCKENNA
"Elliott Wald is an experienced and professional clinical practitioner, his high level skills in Hypnosis, NLP and coaching are exemplified with his success in helping people make significant changes in their lives."
PHILLIP SCHOFIELD
"Fantastic! That is incredible."
"Elliott helped me with a therapy confidence boost for my job and the result has been outstanding- I praise Elliott highly and recommend him whole heartedly his expertise is unrivalled in my opinion- 5* thank you Elliott" – Mark Bishop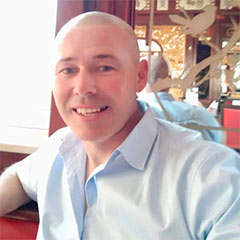 "A down-to-earth guy Elliott is willing to help you with your problems, and make you overcome your fears and phobias. Elliott is a great coach to motivate you to succeed in business or fitness." – Darren Lee
"Elliott is amazing!!!! Since seeing Elliott I have totally changed my whole outlook, I feel more confident and happier now and apply that to all areas of my life. Its absolutely clear to see that he genuinely cares about his clients and it's not just business to him. I now class Elliott as a friend, he really is a life changing expert and I highly recommend him." Kashor Pungi, Ppec Ltd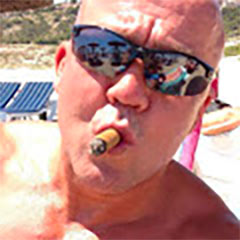 "Excellent!!! incredibly impressed with Elliott's knowledge and ability to fully understand exactly what I needed. I can fully recommend his service and professionalism. I have referred a number of friends and they have all been impressed with the results and his no nonsense approach and straight talking style." – William Purcell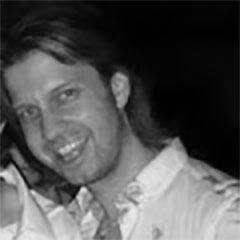 "I'm sceptical about pretty much everything, but I'm interested in psychology and hypnosis so went along. I did wonder if there's any point for someone like me who doesn't easily believe things can magically change. Then bam! Elliott cured my fear of flying. That was 6 years ago and I've been enjoying holidays much more ever since. Thanks Elliott!!" – Paul Mead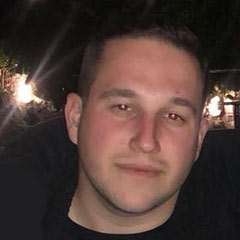 "as someone who was very skeptical about hypnosis, can only thank elliot not only for doing an amazing job but the consistent contact in the interest of keeping me going I found amazing and vital. can genuinely not thank him enough. extremely dedicated to his clients and a phenomenal passion for what he does." – Harry Marks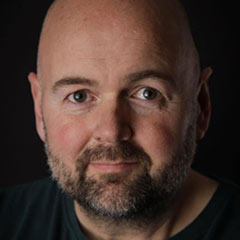 "…without doubt Elliott a master hypnotist! Elliott possesses all of the qualities that you need him to possess in order that he can help you facilitate the positive changes that you wish to make in your life. Seek Elliott out and get on his star studded appointment list now…you deserve it!" – Mark Beauchamp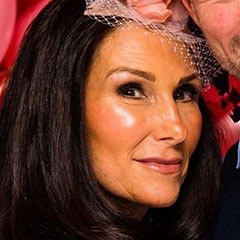 "Elliott Wald is just brilliant at what he does. I had suffered from debilitating panic attacks for many years. I tried many alternatives to deal with them but all were always unsuccessful. At first I was quite cynical about hypnosis as I couldn't ever imagine i'd ever be rid of the panic attacks, but after a recommendation from a friend I saw Elliott. After my first session I felt different… there was a change in me that I couldn't explain. I followed Elliott's instructions post session and can honestly say that my life has changed since that day. I know it sounds dramatic but it's the truth. No more panic attacks. I also saw Elliott because I had in recent years developed a fear of flying, which meant that I could only board a plane after taking medication. I no longer take any tablets and flying isn't an issue. The hypnosis has changed my world hugely and with Elliott's guidance I am free from panic. I can't recommend him enough. I only wish I had discovered him sooner!" – Tamara Goodkind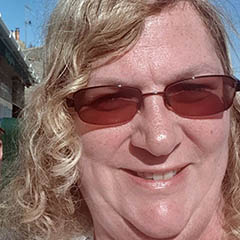 "I never smoked a cigarette again after seeing Elliott thanks a million to be smoke free" – Yvette Brown
"I met Elliot on social media , I had some underlying issues with trust and didn't value myself highly enough , we had a good chat , and solidified his advice under a calm relaxing session at the end,
All I can say is I have been completely different person, I didn't believe in hypno , didn't believe when I walked out anything had changed either , I thought well that's a waste of money , however it's like the issue has vanished, I think 1.5 maybe 2 years on and I'm still a changed man, not sure what it was , can't put my finger on it but all I can say is I genuinely believe something clicked in my head and I'm now the perfect man ??" – Big D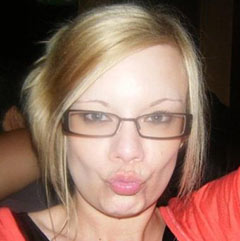 "I remember reading these reviews before I went to see Elliott and although they are all great reviews I still felt so nervous, I walked in and I instantly felt calm, no judgement, just a man that really seemed to want to help me. It's hard talking about the issues you face in order to need to go and see someone like Elliott, but he seemed to make talking about it easy, as if what I was feeling was normal, I hadn't felt normal in a long time. I had three sessions nearly a year ago and I cant tell you enough how much this man has changed my life, but not just my life, the people around me too, because now I can do all the things I couldn't before. Yes it seems like a lot of money, but it isn't, you can put a price on what Elliott does, he has given me my life back. Please if you are reading this thinking he cant help me, he wont understand, my problem isn't something he can fix, I promise you he can, make the call and it will be worth it!!!" – Marion Tracey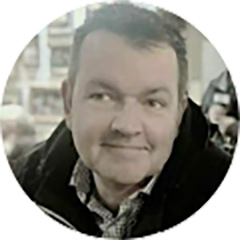 "where do I start..after treatment from the NHS and mental health teams, anti depressant drugs, sleeping pills, councillors you name it..everything was tried…as a last resort we turned to the hypnosis expert… should of the been the first thing we did! 6 sessions of pure magic from Elliot… and I quote from the patient " I finally have my life back – he is not a hypnosis expert – he is a magician" Subsequently discharged from mental health team, again I quote from the councillor " Who is this person I have just discharged? I've never seen this person before!!" and to top it all off now 2 months tablet free…. This guy is exactly what he says, a no nonsense straight talking guy who without question has the ability to turn your negative thoughts into positive thoughts and gives you the belief to succeed. As the patient quoted " I don't know exactly what he did…but its working" If I could give 10 stars …then I would. For me, I cannot thank him enough for everything he has done. Truly deserving of the name Hypnosis Expert.
Thanks again" – Darren Walshe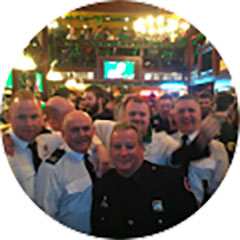 "I recommend Elliot so much. He is a true professional and in my time seeing him I have lost 2.5 stone in weight and he has helped me with my confidence at work. I can honestly say you won't regret gaining his help. I can't thank him enough for his help." – R B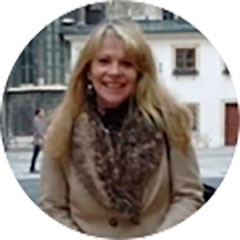 "I contacted Elliot as my teenage son was suffering from anxiety so badly that, despite his instructor and anyone who sat with him saying he was a great driver, he managed to fail three driving tests due to crippling nerves.
This failing increased his anxiety and also made him question his driving ability resulting in a severe lack of confidence so the whole thing became a vicious circle.
He was sceptical about hypnosis at first but I managed to persuade him to give it a go.
What can I say except that, after only two sessions with Elliot, when he took his fourth test yesterday, not only did he pass with only 5 minor mistakes, but he was a picture of calmness and breeziness. I was the one in a complete state of anxiety!
In fact since the sessions with Elliot I've seen no evidence of the anxiety that used to be so debilitating to my son.
I can't thank Elliot enough – well worth every penny." – Sally Eales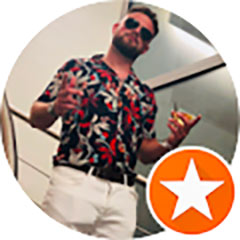 "Went to see elliott in March 2017 to stop smoking.
I have since given up i haven't smoke another cigarette ever since and I don't want too!
I'm looking forward to spending the rest of my life cigarette free.
Elliott is very helpful, professional and knowledgeable about a range of topics, a very interesting chap indeed.
I have recommended him to multiple friends since.
In regards to all the bad reviews, I am of firm belief that if there is a problem elliott will do everything in his power to make it right.
Maybe you should explain the issue and sort it out amicably instead of bad mouthing people to the public…" – Gareth Forward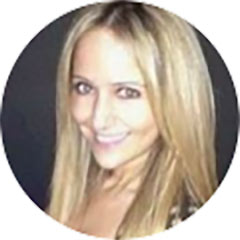 "Elliott has completely changed my life. I saw him for fat loss after trying and failing at several other methods previously. He has completely changed my life and mind set for the better. It only took three, one hour sessions! I wish I knew him years ago! Not only that Elliott genuinely cares for his clients and always checks up on me to see how I'm doing. Thanks Elliott :)" – Laura Hope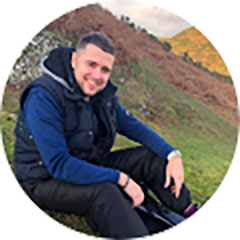 "I can honestly say Elliot turned my life around.
I have always suffered from anxiety and a lack of self esteem and most recently I had an episode where where I was half way through a grad scheme, realised it wasn't for me and had a severe confidence knock.
After seeing Elliot, he gave me the confidence to take a chance and go for something different. My new mindset has enabled me to be promoted after just 1 month into a new career." – Bradley Allen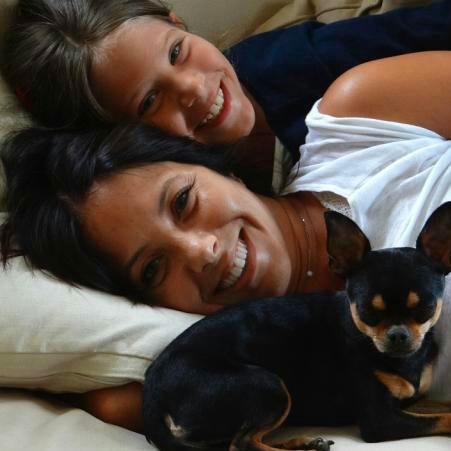 "I have always been interested in the various forms of therapy but Hypnosis is something which is hard for me to comprehend so I was very skeptical about it. I first took my 21 year old son to see Elliott and asked to be present during the sessions so that I could see what a session entailed, the way in which Elliott handled my sons issues with empathy and sensitivity made him feel very at ease and after the second session it was as if a whole new world had opened up to him which he didn't know existed. Once I had realised how effective Elliotts method is I decided to go myself and deal with an issue which seemed like I could not overcome it, the wonderful thing about this for me was that there were no short sharp extreme changes of behaviour just gradual, gentle natural shifts in the way I dealt and felt about my particular issue. Two sessions have genuinely changed our lives for the better… Thank you Elliott." – Michal Booker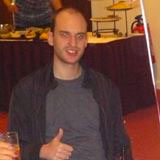 "I went from thinking and worrying about vomiting every minute of every day (even when at work) to going days without thinking about vomiting thanks to Elliott. He also helped me with my OCDs to the point where I could go out in my car to work and not have to go through a mental dialogue of routine sayings before I started the ignition. I don't know what he does or how he does it but he can make a positive difference to people that need help with even the most deep rooted of fears. Well worth the money. Believe in the Hypnosis Expert Elliott Wald !!! #Legend" – Richard Roe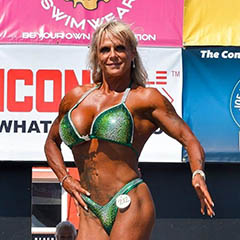 "I was sceptical at first, but after years of suffering with anxiety and plenty of treatments later I decided to approach Elliott to see if he could help me break the cycle.
The moment I met Elliott face to face I immediately felt at ease and was able to talk openly. The session took an hour, but boy it was the best spent hour ever.
I was due to compete in a show and get married on stage
The worry of anxiety creeping up on me and spoiling our special day was eating away at me.
All I can say is from the day I had my session there was no more anxieties and I went on to win my first trophy, marry the man I worship and get the best job ever.
Elliott I can not thankyou enough for helping me change the way I think and making a difference to my life." – Annie Ranford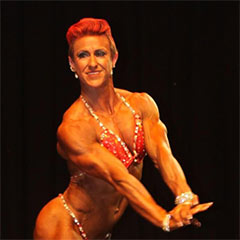 "Elliott is absolutely fantastic! I have competed at an international level in sport and had basically lost my motivation for training etc Even in the initial "factfinding" appointment he got me thinking more deeply about the reasons behind various behaviours/thoughts and what the triggers are. I am feeling motivated, in control and after a hectic and stressful couple of years, I feel like myself again." – Leigh Van Tonder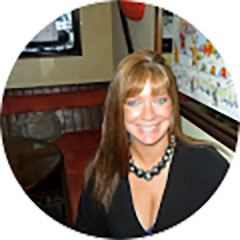 "I can't thanks Elliott enough for helping me on my weight loss journey.
Elliott has helped me lose nearly 2 and a half stone so far, (Since the beginning of November)
Before I saw Elliott for weight loss, I had tried every single diet going, including having a gastric band. None worked for more than a couple of weeks. And I always put the weight back on + tons more. I was queen of takeaways and drinking wine.
I am half way through my weight loss journey, and for the first time feel that I could actually achieve my goal weight.
Elliott has totally changed my attitude to the gym and also to food and drink. He also offers amazing nutritional advice and support. " – Sarah Skinner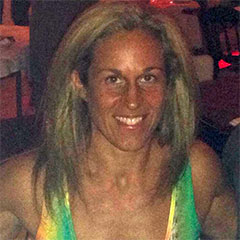 "…there are not enough incredible ways to thank Elliott and his expertise and the way he has transformed my life, my lifestyle, my confidence, to face and embrace my fears, in order to love and work in a much more positive, empowering and fear-less life. What I have only accomplished since my sessions with Elliott is amazing, incredible and this stemmed from my fear of flying, heights, lack of not being 'in control' …everything and everyday experiences now stem from the way Elliott has helped and been transforming to my life. Eternally so thankful and grateful to Elliott." – Donna Osher
"I had a phobia of soup… Yes soup… I appeared on ITV's This Morning programme. Elliott hypnotised me for an hour. I remember it well. He was very professional from start to finish. He spoke clearly and repeatedly which I'm sure helped. When I was served the soup I tasted it without any awkwardness and enjoyed it, which is a first for me. I can now go to the supermarket and walk down the soup aisle without a problem. I also can cook it for my family though I still dislike tinned soup I have learned how to make fresh homemade soup. I will forever be grateful to Elliott for his expertise. He is a superstar to me x Thanks x" – Sue Brearley*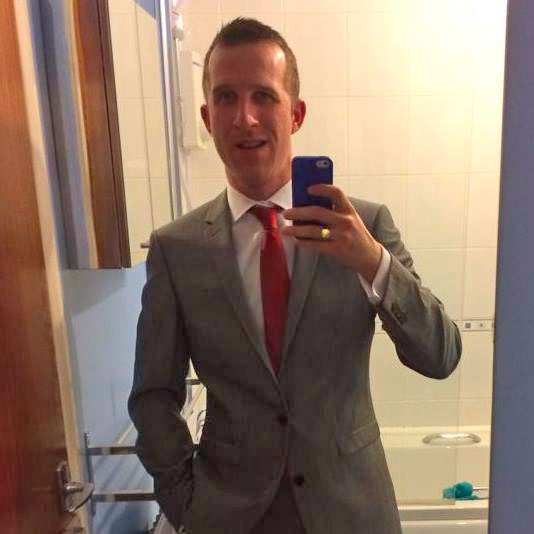 "I went to see Elliott Wald in 2012 with a stammer/stutter I was getting when nervous or trying to join in conversations in loud places after having a drink, after a few sessions with Elliot my stutter was history an I back talking with confidence once again. Thank you Elliott Wald an I would recommend. –" – Lewis Bowyer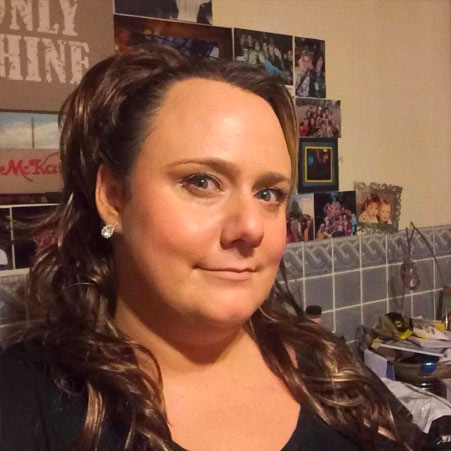 "Mr Wald helped me overcome my panic attacks in just 2 sessions. This was in 2004 and I have not had one since. Highly Recommended." – Lyndsey Maguire
"I have seen Elliott on several occasions and I cannot put into words how much he has helped myself and my career. As a professional sports person, I had to confront certain elements of my mental perpetration and performance – I am more than happy to say that Elliott's' strategies and hypnosis played a huge part in helping me achieve my successes." – N M Merriman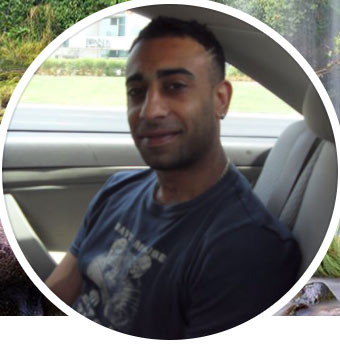 "Elliot is an inspiration and a very professional hypnoses expert. Highly recommend" – Rupesh Kapadia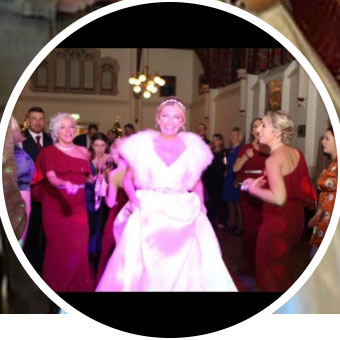 "It took me a long time to know what to write because how do you sum up something or someone that has changed your life in a way you hadn't thought was possible? But that someone is YOU that something is what's within YOU ! What Elliott has done for me is help me unlock what was already deep inside myself, buried from years of habit forming. Elliott believed in me and in turn made me believe in myself ! He is a true inspiration but I also believe that he see us clients as an inspiration to him too! He helps us unlock ourselves, helps us believe in ourselves and he watches our internal growth through the weeks of therapy! Before I came to Elliot I didn't like myself … I now love the person I am, that I can be and will continue to inspire to be that person. My journey started with a problem with weight loss and depression and I have found much more about myself than just my size! .. I couldn't recommend Elliott enough! And couldn't have done it without him and his belief in me! My journey has only just began but it will continue until I reach my destination.
Thank you Elliott from the bottom of my heart! You are a legend!" – Melinda lles prev peach
"I contacted Elliot after experiencing something that happened a few years ago in my life, this caused me to experience quite extreme high levels of anxiety and panic attacks. I needed to take control of this as I was feeling like my life was heading towards a terrible place, at times I felt suicidal.
On my 1st session with Elliot he sat me down and we discussed what was wrong with me and how I got to the situation I was in. He listened and reassured me he would be able to help me and get me back on the road to recovery. I left my 1st session with a positive outlook.
My next few sessions were incredible, what I experienced, and the new positive mind set I got from these made me feel on top of the world, I knew I was returning to my old self and on the road to recovery and was beginning to be completed
Sessions 4,5 and 6 with Elliot were the icing on the cake, he had transformed me Into a new and positive person, Elliots sessions are so amazing and when you finish your session you feel like you can take on the world, from someone who thought there was no way out of this terrible anxiety I was experiencing, Elliot had put my life back on track.
I haven't experienced any Anxiety or Panic attacks since I finished my sessions with Elliot.
I would certainly recommend Elliot to anyone Of my family and friends and also to who ever needs help.
I will finish off my review by thanking Elliot for saving my life" – Adam Webb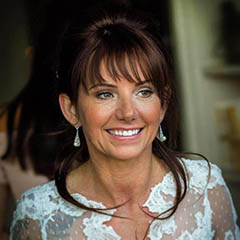 "I had two appointments with Elliott, as you can imagine I felt quite nervous meeting him but I found that he put me at ease straightaway.
I liked how he summed up the different categories of what problems people can have. I thought I'd go in there and tell him my life story for him to get to the bottoms of my issues and I was pleasantly surprised this was not the case and how he worked to get to the root of what was going on with me. I was very happy and very impressed with the result of what Elliott has done for me.
I would highly recommend him and see him again if needs be in the future but I very much doubt I would need to. And that's a good result to me!!" – Julie Denbraber
"Hello there
This is mohson and I had some blockages that kept me from moving forward from the past, I used to be anxious and worried and sad and miserable and even angry….. Elliot helped me get rid of the known/unknown subconscious unconscious blockages that kept me from moving forward, which in return helped me with my self-esteem and self confidence!!!
However I told Elliott not to fix everything because I believe that I can do it and I can face it, and Elliott replied off course you can, I am gonna get rid of your blockages and then give you the energy and the tools to face negativity and to face your Shadow and forgive your past and make peace with yourself and love and respect yourself!!
I really appreciate what Elliott has done for me in such a small amount of time, you don't need to worry about time with him ? he has got you covered!!" – Mohson Shah
"I have never written a google review before and Elliott certainly didn't ask me to do this or even mention anything about a review but I decided to share my experiences. I am a commercial litigation lawyer and am quite strong willed. However I could not give up my "social" smoking habit. One session with Elliott Wald (who I found randomly on the Internet) 15 months ago and I've never even been tempted to have so much as a puff and I've never once missed it. My friends all find it quite amazing when I go out side with them when they are smoking but have no inclination or temptation to partake.
I am also a bit of a binge drinker so went back recently to see if he could cure that too. It's too early to tell and it was quite a difficult ask I think but what he has planted in my subconscious mind is quite ingenious and I am confident it will work. I think he's extremely talented at what he does and have no hesitation in recommending him to anyone although obviously hypnosis will not work for everyone I guess." – Karen
"was recommended to Elliot by a friend and was extremely happy with the results he helped to achieve- highly recommended" – David Nassim
"I first saw Elliott seven years ago for severe emetophobia. I had suffered from my phobia since I was eight years old and even though I had been through several different types of therapy nothing was really working for me. I saw Elliott on This Morning and immediately booked an appointment to go and see him. Before the session I wasn't eating, I couldn't have a job, I was having several panic attacks a day and I couldn't function. My one hour session with Elliott changed my life. Since seeing him I have travelled the world, I have a successful career and I eat! I went to see Elliott again two days ago to help with some issues I still have surrounding emetophobia and I am already seeing big changes happening again. I can not recommend him enough!" – Fidjit MAC
"I started seeing Elliott a good few years ago and he helped me approximately 4 years ago for self confidence and more recently for weight loss. I have lost just under 2 stone in the last 7 weeks from my new found motivation with exercise and healthy eating which I lacked previously. This in turn has had a positive effect on my confidence and I couldn't thank Elliot enough. I would recommend Elliott to anyone considering Hypnotherapy." – Siobhan Tipper
"He went above and beyond in fitting us in for dealing with a flying issue when there was a tight time constraint.
2 x one hour sessions and it dealt with the problem. I was very impressed with what he was able to achieve in a very short period of time." – Suzanne Rister
"I saw Elliot sixteen years ago and stopped smoking for thirteen years. I was stupid and started having a couple of cigars three years ago, that lead onto smoking Tobacco again . I have just seen him (well two weeks ago) to stop smoking again. It is so easy with Elliott, he is really very good. I never ever want a cigarette after seeing him. I would recommend everybody to see him to stop the stupid smoking habit. It is just so, so funny after seeing him, you go home have a coffee, this is when you would have a cigarette and you don't want one. I sit there thinking that is funny how come I don't want one. It is made that simple. A big thank-you to Elliott……… again. Mark" – Mark Rolley
"I had suffered with a fear of flying for 40 years the last time I had flown I was 19 years old, now at 59 and retired, I really wanted to travel to Australia to see me grandchildren, but this had always previously filled me with dread. having visited Elliott and had hypnotherapy with him, I am delighted to say I flew to Sydney with no concerns at all. I would thoroughly recommend Elliott, professional and deeply knowledgeable. don't wait the 40 years I did!!" – Dr Anthony James
"I had a phobia of MUD… no one ever understood this so I just tried to work around the phobia. Long story cut short – my life really has CHANGED – NO PHOBIA – 30 or so years of FEAR – GONE. Elliott, I can't thank you enough – every time I pass the AMBER-LEIGH house I connect with you. My Son Leigh, called the THIS MORNING show that day." – Lilli May
"Having bounced up and down many sizes over the last 30 years I wanted some weight loss programme that would work long term. My experience with Elliott has been amazing. He has helped me get to grips with a healthier lifestyle which I can maintain without any fad diets. I now understand healthy portion sizes and what are "treats" rather than a daily indulgence.
I have felt very safe and secure with Elliott's hypnotherapy. He is extremely professional and positive. His daily contact and encouragement on exercise and food intake have been invaluable and filled me with the confidence to achieve my goal.
I highly recommend Elliott for anyone wishing to change their eating habits and lose weight permanently and safely.
Very many thanks Elliott." – Jane
"I walked into that room the first time I was to meet Elliot a man I no longer recognise, head down , in despair, nothing to look forward to even with having a family with two children as I was suffocated by a drug called cocaine.
I don't have enough words in me to tell you how special this man is to me, how much this guy changed my life, gave me back everything I had lost, my life was in turmoil, affecting my business and everything I touched, mentally, physically and financially. Strait talking, to the point, no messing is his style. It was almost effortless to sit in his company and just be honest to someone I've just met for the first time in over 5 years.
Nearly a year on I'm sitting here a different person, I have hope again, I have ambitions again, I want to be better every day but most importantly I'm a father again I'm a partner again, I'm a son and I'm clean again.
I just feel like I'm the luckiest guy in the world to have been fortunate enough to have found Elliot, I have recommended him to my friends and family, and know that they feel lucky too." – Ricki Elston
"After over 15 years of trying every therapy out there to tackle my anxiety overthinking and OCD I was recommended Hypnosis Expert by a friend who said he worked wonders and she was not exaggerating. For the first time in my life I feel I am in control of my mind rather than it controlling me and I couldn't have done this without the expertise of Hypnosis Expert.
Thoroughly recommended you won't be disappointed." – Lindsey Philippo
"I worked with Elliot for sleep issues (parasomnia – dangerous sleep walking, sleep talking, acting out dreams) 4 years ago. Within 5 sessions I was sleeping brilliantly. After some intense stress I returned earlier this year for some top-up work. Once again I am sleeping soundly, with a much better quality of sleep. Elliott's work also helped me maintain a sense of perspective when managing an intensely stressful time – anew added bonus. Would highly recommend." – Vicki Thompson
"I went to see Elliott after being recommended by someone who raved about the results they had experienced with him. I was slightly sceptical but Elliott's experience and knowledge immediately put me at ease, I'm delighted at the results I've achieved and the difference it has made to my life." – Raymon Cutherbert Brown
"Despite my bags of scepticism, after my first session with Elliott, I had lost the desire to smoke, and further sessions over the years have allowed me to live a fuller life, unloading unnecessary guilt and anger, and enjoy the life I have in the here and now. Thanks Elliott" – Sara Louise Fernandes
"I was truly impressed with the professionalism of Elliott's service and the fantastic results I achieved. I have recommended him to a number of my friends. He really is the Hypnosis Expert. I would recommend him to anyone." – Rosalba La Monica